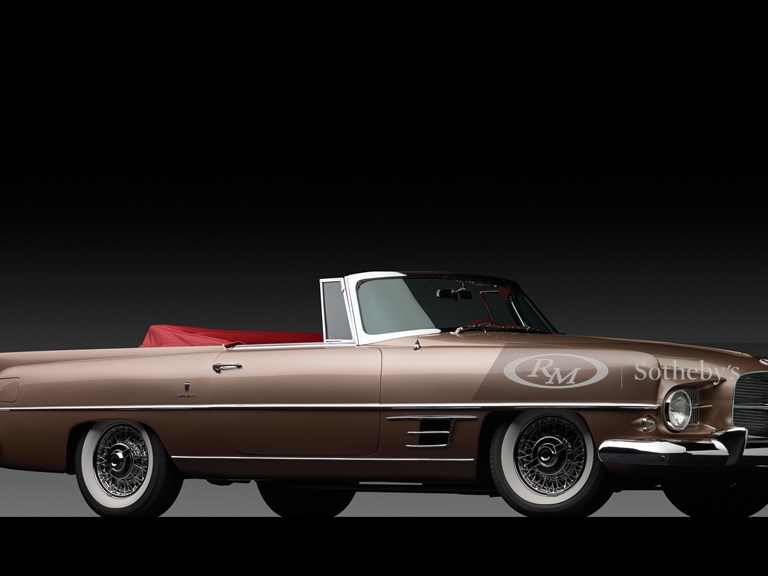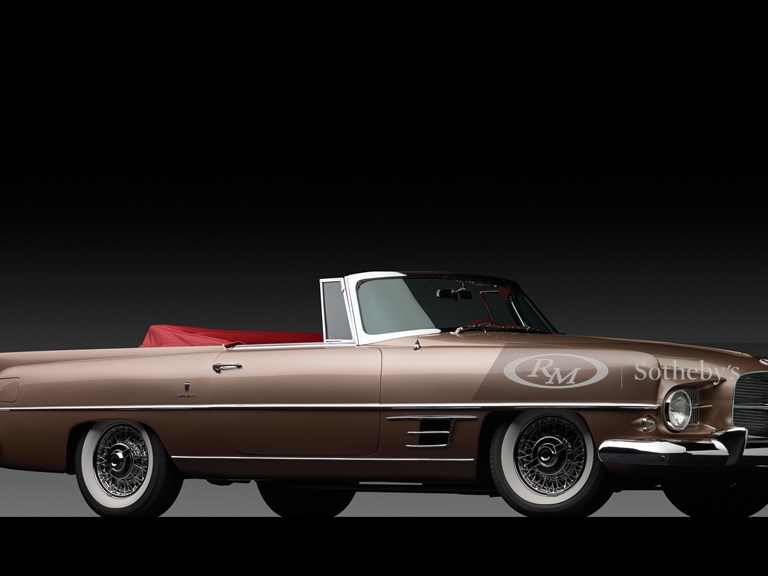 1957 Dual-Ghia Convertible by Carrozzeria Ghia
RM Sotheby's • New York - Art of the Automobile
It was a time of neon, chrome, and bubbling optimism, and those who rode the 1950s' wave of success found themselves behind the wheel of a Dual-Ghia, Eugene Casaroll's tribute to wealth and power. Casaroll had made a fortune as a Detroit trucking magnate, enjoying particular success with twin-engined trucks built by his Dual Motors. Like many Detroiters, he was a passionate motorist and took notice of the fascinating creations literally being built in his own backyard. Among them was a Dodge sho...
CLICK TO SHOW FULL DESCRIPTION >
See every time this model has sold, and the price trend over time
None of this model have sold at our auctions.




Check back soon to see if one has gone under the hammer.
The dotted blue line shows you this model (Dual-Ghia - Convertible's) trend over time. Each circle represents a sale.
Join the conversation. Share your point of view. Share your insight.
See some of the headline numbers analysed for this model.
A smorgasbord of other cars to do whatever you want to do with.