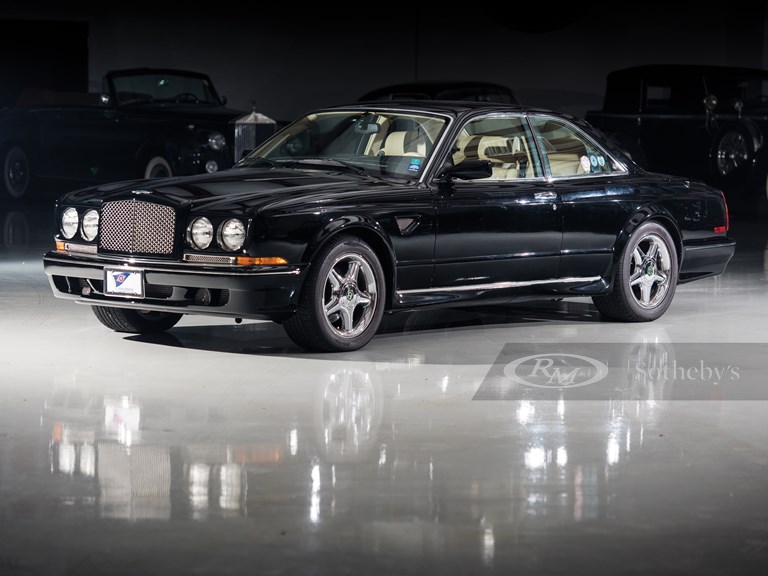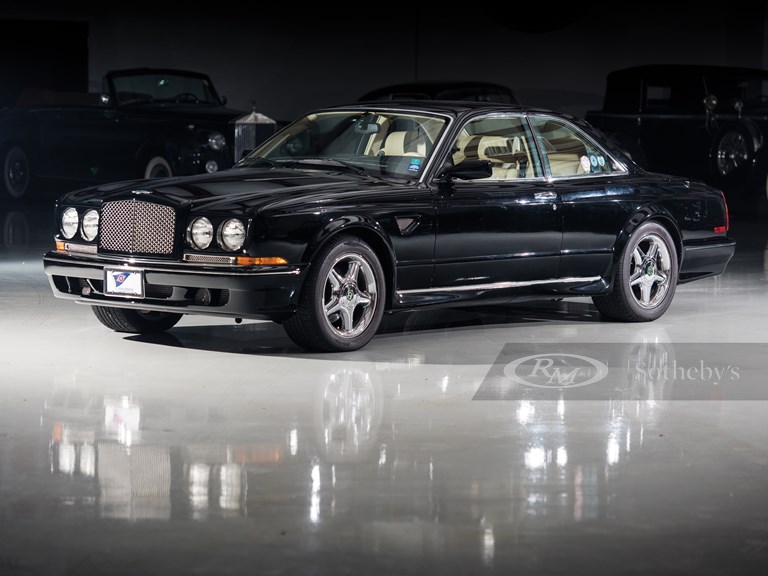 2002 Bentley Continental R Mulliner 'Wide Body'
Chassis #: SCBZB25E62CX01793
RM Sotheby's • Amelia Island
420 bhp, 6,750 cc OHV V-8 engine with Bosch K Motronic fuel injection and Garrett turbocharger with electronic transient boost control, four-speed automatic transmission, four-wheel independent double wishbone suspension with automatic ride control, and ventilated front and plain rear power disc brakes. Wheelbase: 120.5 in. By the mid-1980s, Bentley Motors was finding itself – or, rather, looking back to its past, when the company produced not "badge-engineered" versions of Rolls-Royces, but uni...
CLICK TO SHOW FULL DESCRIPTION >
See every time this model has sold, and the price trend over time
None of this model have sold at our auctions.




Check back soon to see if one has gone under the hammer.
The dotted blue line shows you this model (Bentley - Continental R's) trend over time. Each circle represents a sale.
Join the conversation. Share your point of view. Share your insight.
See some of the headline numbers analysed for this model.
A smorgasbord of other cars to do whatever you want to do with.