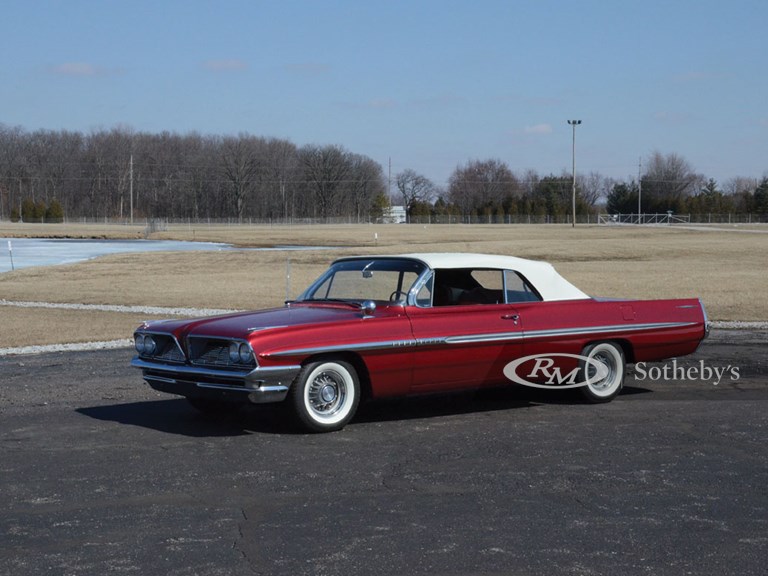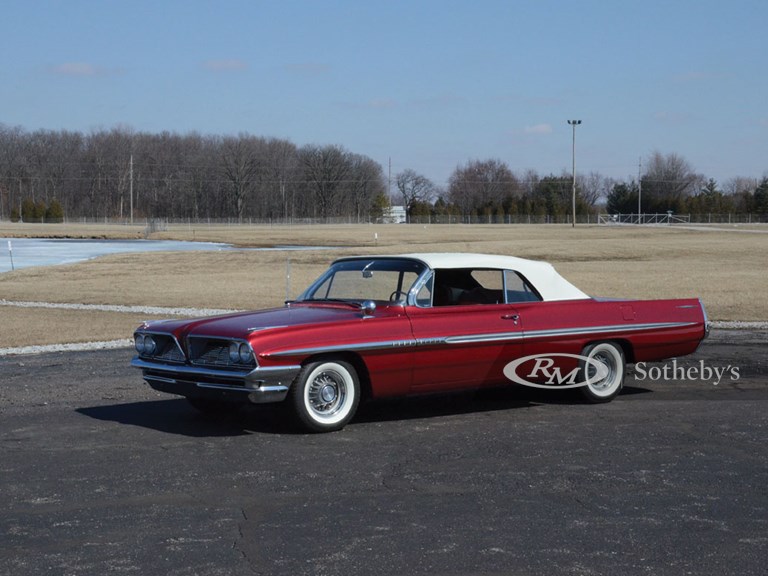 RM Sotheby's • Auburn Spring
Pontiac offered four series in 1961, in addition to the new compact Tempest. Only the entry-level Catalina and top-flight Bonneville series included convertibles, and there was a $400 price differential between them. For the extra $400, the Bonneville customer got more wheelbase, more pounds of steel, and most importantly, a four-barrel carburetor and 36 more horsepower, foam cushions, a padded dashboard, and all-Morrokide upholstery. This Bonneville is presented handsomely in rich, deep red wit...
CLICK TO SHOW FULL DESCRIPTION >
See every time this model has sold, and the price trend over time.
None of this model have sold at our auctions.




Check back soon to see if one has gone under the hammer.
The dotted blue line shows you this model (Pontiac - Bonneville's) trend over time. Each circle represents a sale, click to see the details.

Utilise the sliders below the graph to change the time range.
See some of the headline numbers analysed for this model.
A smorgasbord of other cars to do whatever you want to do with.