1948 Plymouth Special Deluxe Convertible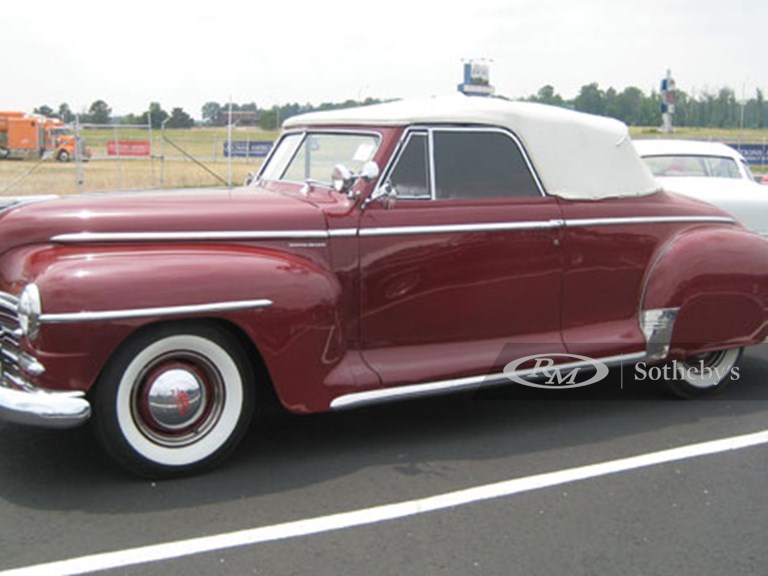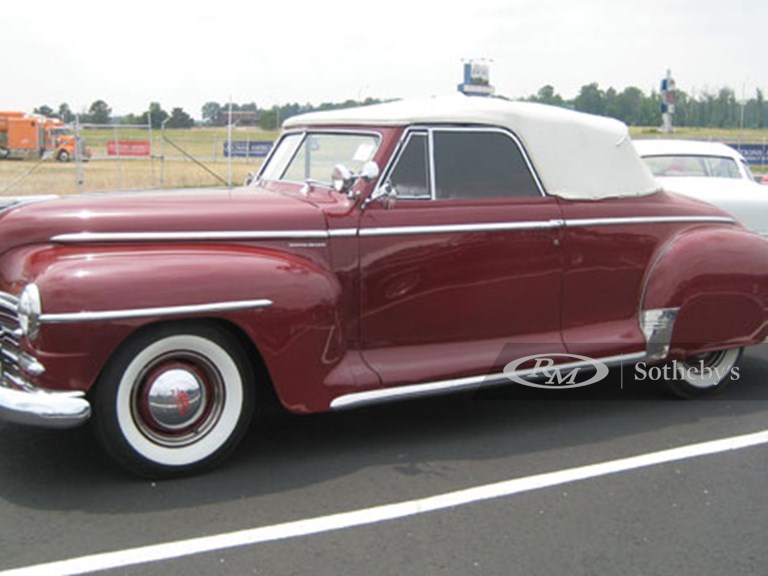 RM Sotheby's • Auburn Fall
This very rare original 1948 Plymouth Special Deluxe convertible comes with a 217.8-cid, 95-hp flathead six-cylinder engine that is mated to a three-speed manual transmission. "Speedometer not working." It is equipped with Fenton dual-exhaust and new wide whitewall tires. The exterior displays twin-mirrors, a driver's side spotlight and amber driving lights at the front. It is reported that the Plymouth drives great; it is estimated that approximately 5,000 of this model were built.
CLICK TO SHOW FULL DESCRIPTION >
See every time this model has sold, and the price trend over time.
None of this model have sold at our auctions.




Check back soon to see if one has gone under the hammer.
The dotted blue line shows you this model (Plymouth - Special DeLuxe's) trend over time. Each circle represents a sale, click to see the details.

Utilise the sliders below the graph to change the time range.
See some of the headline numbers analysed for this model.
A smorgasbord of other cars to do whatever you want to do with.