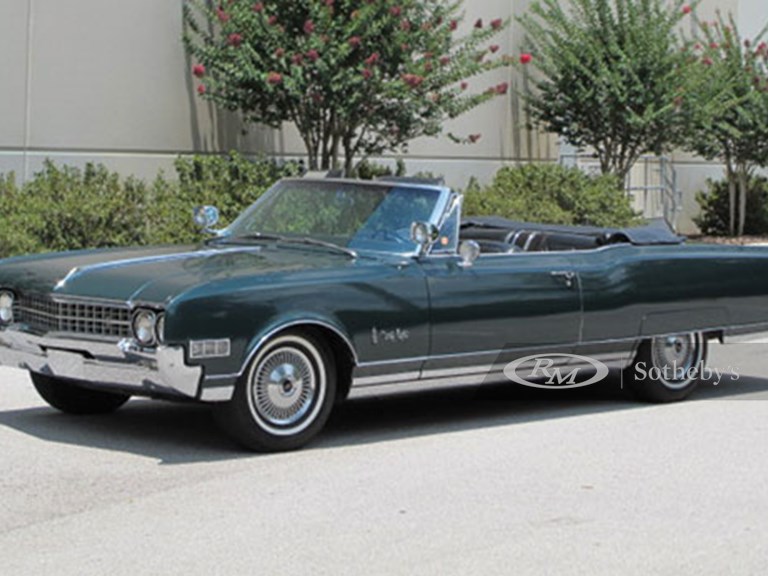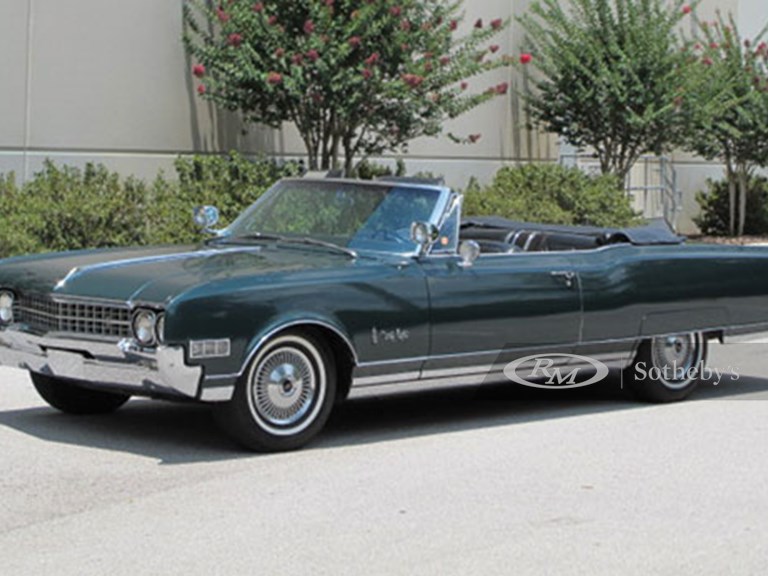 RM Sotheby's • Auburn Fall
This is a beautiful example of Oldsmobile 98 convertible, that was previously in the Charles Cawley (MBNA Bank) collection. Former AACA National Winner (1990). Powered by a 425 cubic inch V-8 factory rated at 375-hp It is also equipped with automatic transmission, power steering, power brakes, power windows, power vent windows, power seat, power top, power antenna, power trunk release, cornering lights, factory AM radio and tilt/telescopic steering wheel. Original dealer portfolio with owners ma...
CLICK TO SHOW FULL DESCRIPTION >
See every time this model has sold, and the price trend over time.
None of this model have sold at our auctions.




Check back soon to see if one has gone under the hammer.
The dotted blue line shows you this model (Oldsmobile - 98's) trend over time. Each circle represents a sale, click to see the details.

Utilise the sliders below the graph to change the time range.
See some of the headline numbers analysed for this model.
A smorgasbord of other cars to do whatever you want to do with.