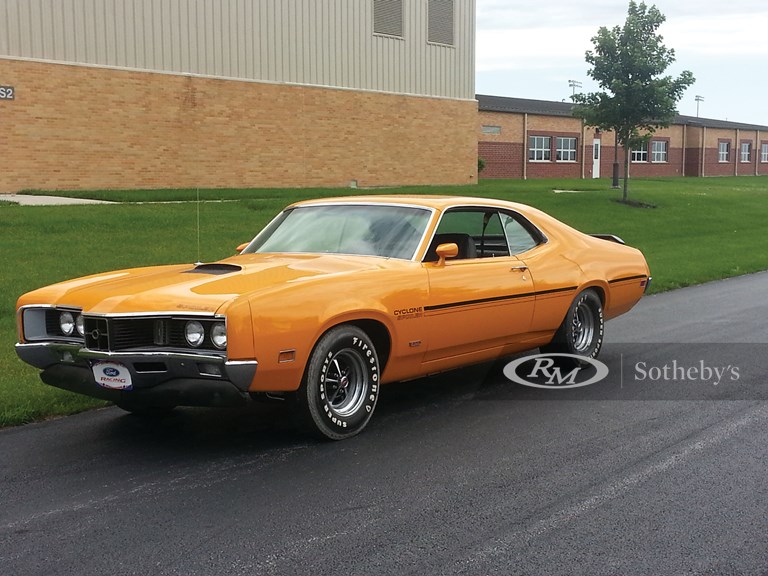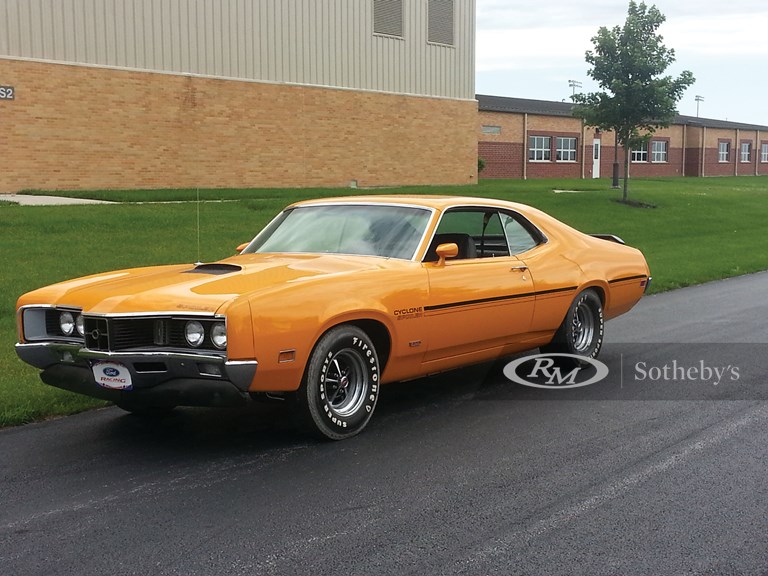 RM Sotheby's • Auburn Fall
In 1970 Mercury introduced what they called the "Mercury Action Pack" and they were inspired by the legendary racing Cyclones and Cougars of the period. The four cars in the Action Pack were the Cyclone, Cyclone Spoiler, Cyclone GT and Cougar Eliminator. They were a rumbling brand of performance that was said by the Company to be a new experience. The Cyclone Spoiler was considered the "muscle Mercury" and it brought all of the excitement through its long list of standard equipment which include...
CLICK TO SHOW FULL DESCRIPTION >
See every time this model has sold, and the price trend over time.
None of this model have sold at our auctions.




Check back soon to see if one has gone under the hammer.
Utilise the sliders below and to the side of the graph to adjust the axes.
See some of the headline numbers analysed for this model.
A smorgasbord of other cars to do whatever you want to do with.