2000 Mercedes-Benz SLK320 Auto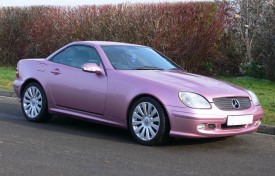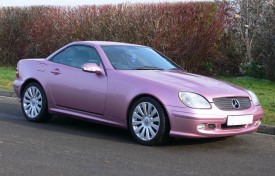 Chassis #: WDB170465F201617
Launched in 1996, the SLK range of models was designed to fulfil Mercedes' desire to produce a modern, light, sporting roadster which was reminiscent of the iconic 190SL. Competing with contemporary marques such as the Porsche Boxster, the models proved to be a huge success for Mercedes-Benz. This SLK320 from 2000 really does stand out from the crowd with its stunning pearlescent pink finish, especially commissioned by the previous lady owner, whose husband was a trained Mercedes technician. The...
CLICK TO SHOW FULL DESCRIPTION >
See every time this model has sold, and the price trend over time.
None of this model have sold at our auctions.




Check back soon to see if one has gone under the hammer.
The dotted blue line shows you this model (Mercedes-Benz - SLK 320's) trend over time. Each circle represents a sale, click to see the details.

Utilise the sliders below the graph to change the time range.
See some of the headline numbers analysed for this model.
A smorgasbord of other cars to do whatever you want to do with.