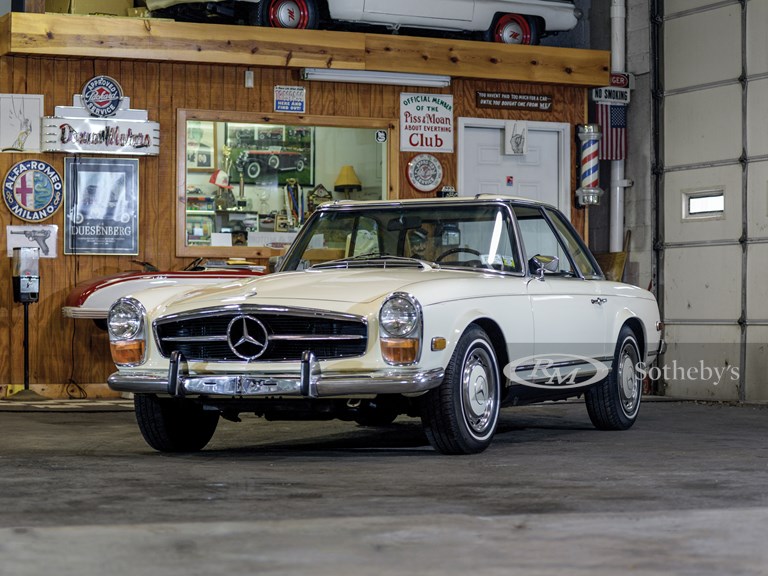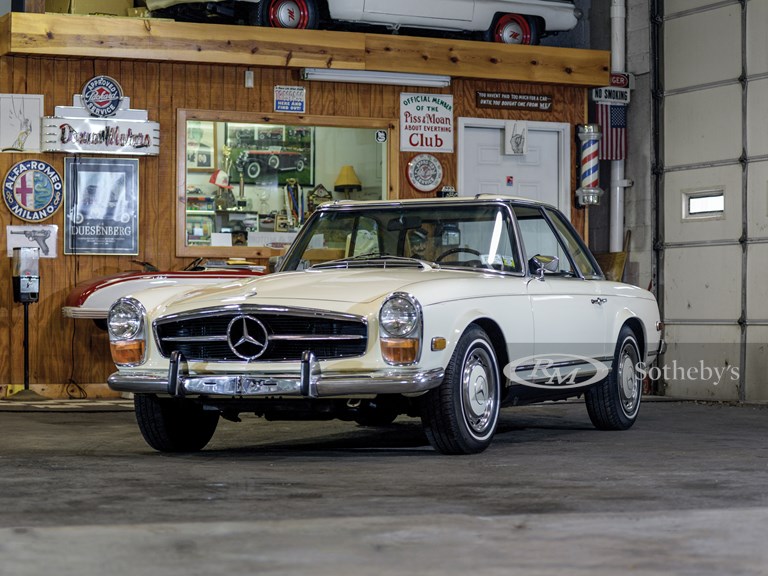 RM Sotheby's • Fort Lauderdale
Mercedes-Benz introduced the W113 series in 1963 as a complete revision to their sports car extremes offered in the early 1960s; the 300SL and the touring 190SL. Now this well-proportioned two-seater had appealing, yet decidedly new, rectangular lines and its headlights and turn signals were integrated into vertical assemblies. A new wider grille was set between the lights, sporting a large star medallion, and an automatic transmission became an option, such as seen with this very appealing exam...
CLICK TO SHOW FULL DESCRIPTION >
See every time this model has sold, and the price trend over time.
None of this model have sold at our auctions.




Check back soon to see if one has gone under the hammer.
The dotted blue line shows you this model (Mercedes-Benz - 280 SL's) trend over time. Each circle represents a sale, click to see the details.

Utilise the sliders below the graph to change the time range.
See some of the headline numbers analysed for this model.
A smorgasbord of other cars to do whatever you want to do with.