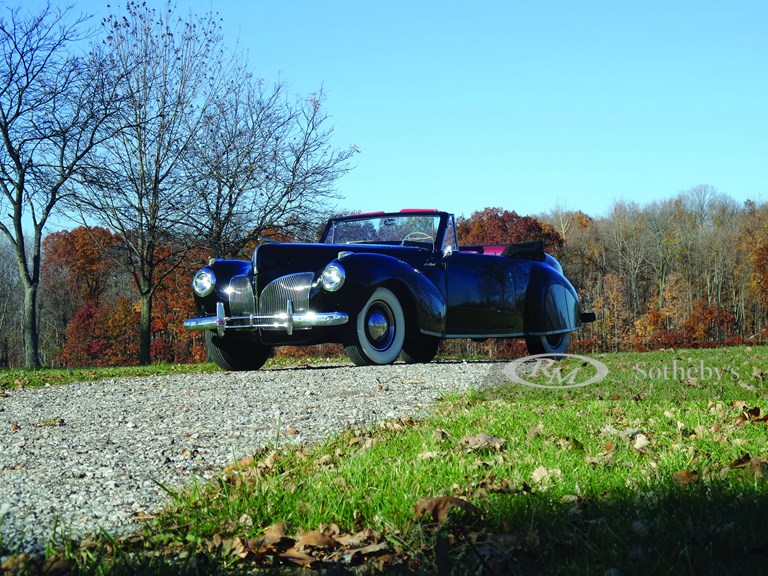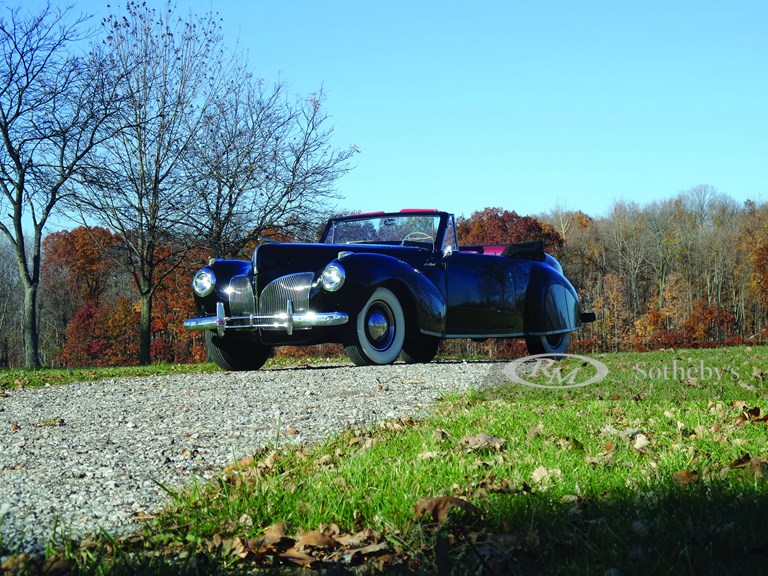 RM Sotheby's • Auburn Fall
PLEASE NOTE: This 1941 Lincoln Continental Cabriolet originally began its life as a Continental Coupe, having been converted at some point in time. This 1941 Lincoln Continental is presented in black with a black boot cover. The car rides on wide whitewall tires with factory wheel covers. Other exterior features include a driver's sideview mirror, chrome front and rear bumpers, and a rear mounted spare. The car is powered by a 292-cid, 120-hp V-12 engine which is paired to a three-speed manual t...
CLICK TO SHOW FULL DESCRIPTION >
See every time this model has sold, and the price trend over time.
None of this model have sold at our auctions.




Check back soon to see if one has gone under the hammer.
The dotted blue line shows you this model (Lincoln - Continental's) trend over time. Each circle represents a sale, click to see the details.

Utilise the sliders below the graph to change the time range.
See some of the headline numbers analysed for this model.
A smorgasbord of other cars to do whatever you want to do with.