1965 Land Rover Series 2A LWB Motor Caravan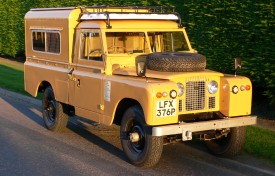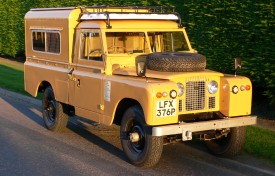 This fascinating Land Rover started life as a Series 2A 109" Pick-Up Truck. Sometime later, a Series 3 engine was fitted, which runs smoothly and quietly. The previous owner purchased the vehicle in 1969, registered as KJB 321, and reimported it in 1974, hence the current Dorset registration LFX 376P. Whilst abroad in 1969 and the early Seventies, the Land Rover visited many countries (as listed on a plate attached to the right-hand front wing panel). The rear 'Caravan' body was constructed by h...
CLICK TO SHOW FULL DESCRIPTION >
See every time this model has sold, and the price trend over time.
None of this model have sold at our auctions.




Check back soon to see if one has gone under the hammer.
The dotted blue line shows you this model (Land Rover - Series IIA's) trend over time. Each circle represents a sale, click to see the details.

Utilise the sliders below the graph to change the time range.
See some of the headline numbers analysed for this model.
A smorgasbord of other cars to do whatever you want to do with.