1921 Jouffret Four Seater Tourer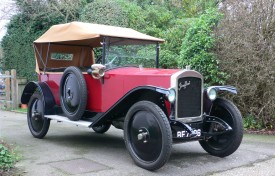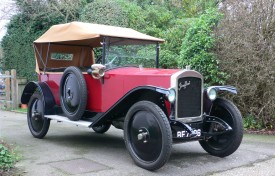 This interesting four seat tourer was manufactured in France by automobile engineer Jouffret, who invented the Solex carburettor and was the designer of the Peugeot aircraft engine. The model was powered by the well-known four cylinder 1593cc Ballot Type 405 engine, coupled to a four speed gearbox and straight bevel rear axle. The road springs were all-round semi-elliptic - with the front springs tapered towards the front which was apparently an advantage. The brakes were Perrot-type, used also ...
CLICK TO SHOW FULL DESCRIPTION >
See every time this model has sold, and the price trend over time.
None of this model have sold at our auctions.




Check back soon to see if one has gone under the hammer.
Utilise the sliders below and to the side of the graph to adjust the axes.
See some of the headline numbers analysed for this model.
A smorgasbord of other cars to do whatever you want to do with.