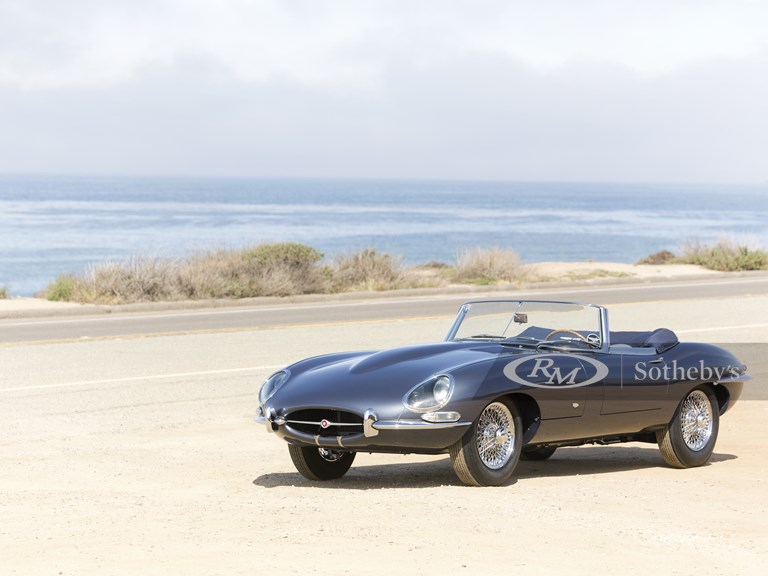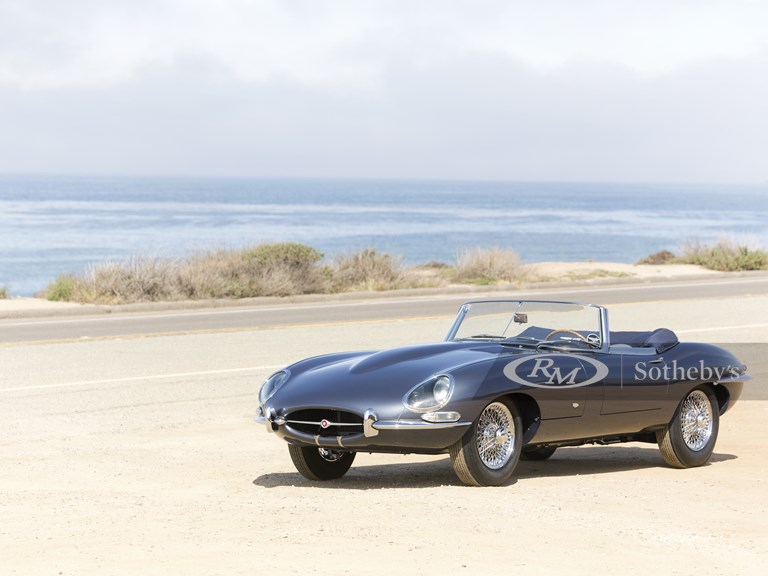 1961 Jaguar E-Type Series 1 3.8-Litre Roadster
265 bhp, 3,781 cc DOHC straight-six, triple SU carburetors, transmission, independent front suspension with wishbones and a torsion bar, independent rear suspension with transverse link and trailing arms, and four-wheel power-assist disc brakes. Wheelbase: 96 in. Up until the mid-1950s, Jaguar was a well-respected builder of sporting cars, most notably the highly successful XK series and the pre-war SS Jaguars. But, in 1951 everything changed. That was the year of the first of Jaguar's victories...
CLICK TO SHOW FULL DESCRIPTION >
See every time this model has sold, and the price trend over time.
None of this model have sold at our auctions.




Check back soon to see if one has gone under the hammer.
The dotted blue line shows you this model (Jaguar - E-Type Series I's) trend over time. Each circle represents a sale. Click the circle to see the details.
Utilise the sliders below the graph to change the time range.
Join the conversation. Share your point of view. Share your insight.
See some of the headline numbers analysed for this model.
A smorgasbord of other cars to do whatever you want to do with.