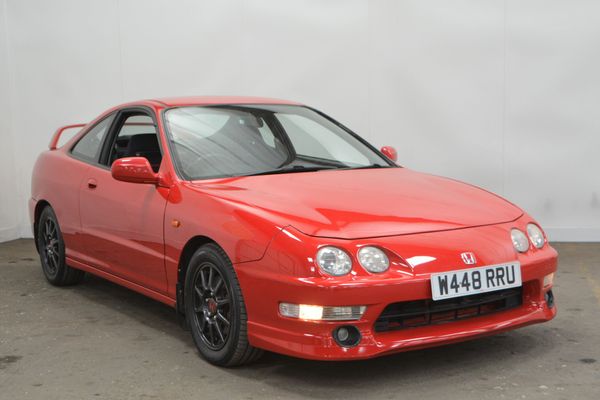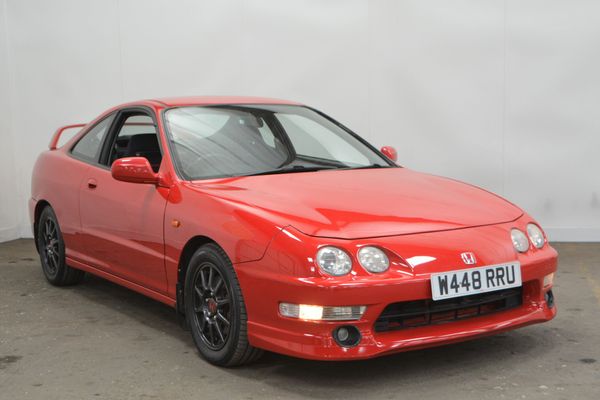 Brightwells • Leominster Classic & Vintage Motorcars
2000 Honda Integra Type R DC2 The world's greatest front-wheel-drive sports car; one of only 500 UK models; 89,600 miles with 13 Honda service stamps to date; ballistic B-road blaster with bullet-proof engineering Acclaimed by Evo magazine as 'the greatest front-wheel-drive performance car ever', the original DC2 version of the Honda Integra Type R has long since cemented its place in the hall of motoring greats. With a kerb weight of just 1,125kg and fitted with a hand-built B18C VTEC engine ma...
CLICK TO SHOW FULL DESCRIPTION >
See every time this model has sold, and the price trend over time.
None of this model have sold at our auctions.




Check back soon to see if one has gone under the hammer.
The dotted blue line shows you this model (Honda - Integra Type R's) trend over time. Each circle represents a sale, click to see the details.

Utilise the sliders below the graph to change the time range.
See some of the headline numbers analysed for this model.
A smorgasbord of other cars to do whatever you want to do with.