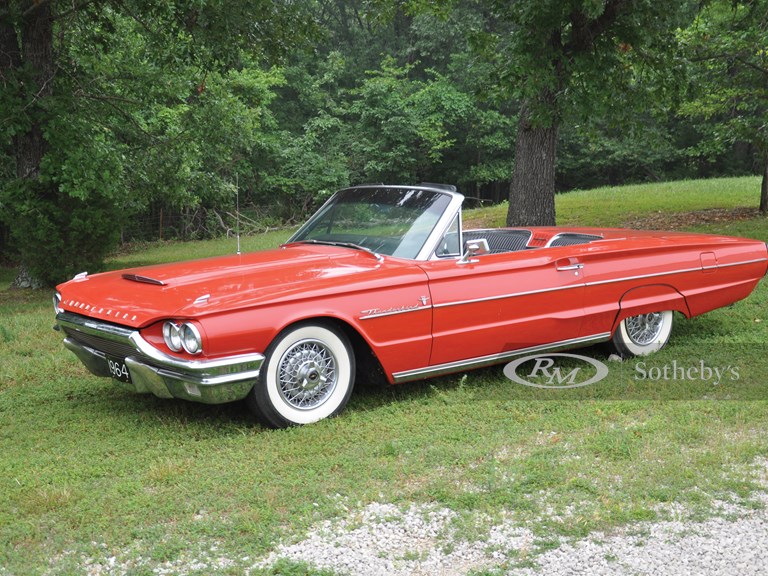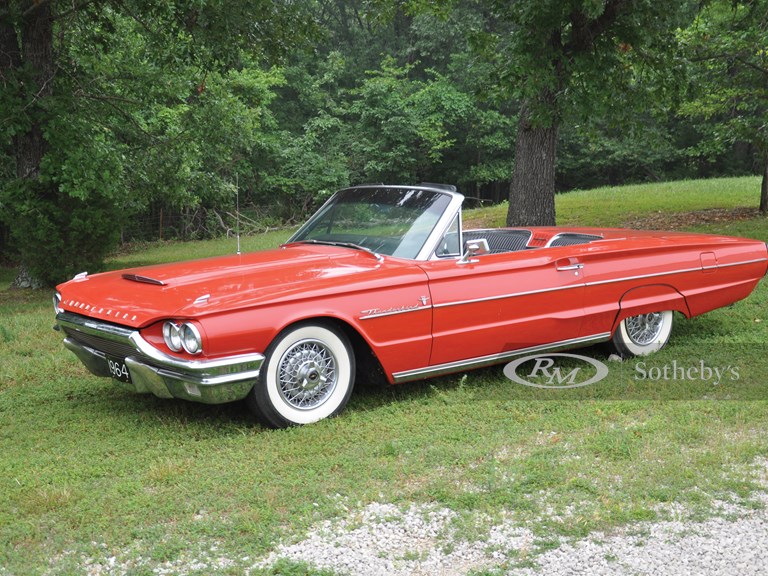 RM Sotheby's • Auburn Fall
This 1964 Ford Thunderbird convertible is finsihed in bright red with a black interior and features the desirable Kelsey Hayes wire wheels and wide white wall tires. Its powered by the reliable 390 cubic inch V8 mated to a Cruise-O-Matic 3 speed transmission. This would make a great summer driver with the top down for the next lucky owner.
CLICK TO SHOW FULL DESCRIPTION >
See every time this model has sold, and the price trend over time.
None of this model have sold at our auctions.




Check back soon to see if one has gone under the hammer.
The dotted blue line shows you this model (Ford - Thunderbird's) trend over time. Each circle represents a sale, click to see the details.

Utilise the sliders below the graph to change the time range.
See some of the headline numbers analysed for this model.
A smorgasbord of other cars to do whatever you want to do with.