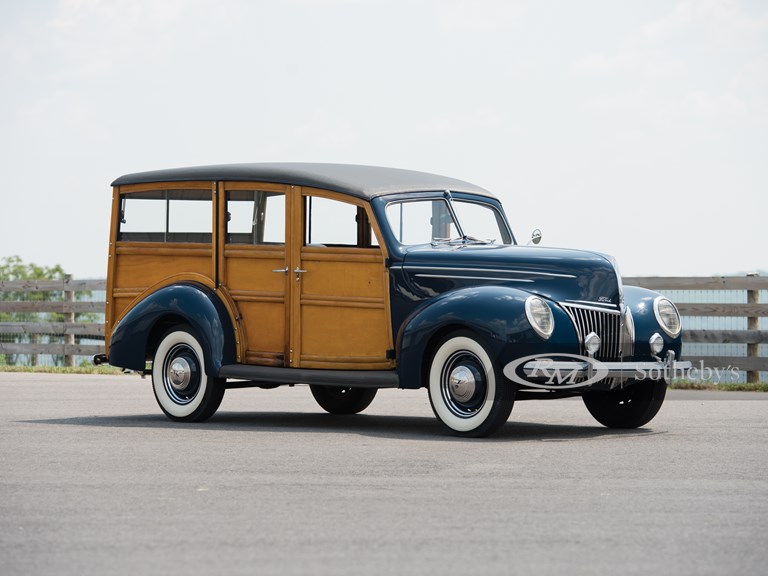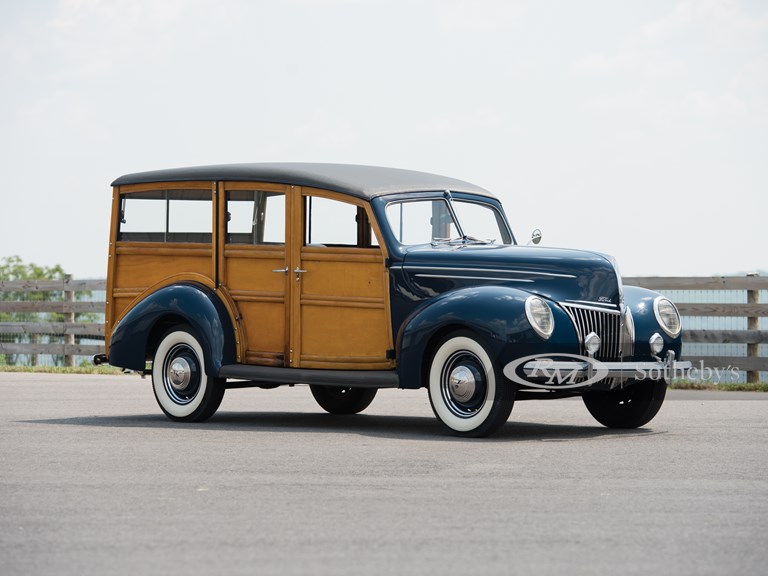 1939 Ford V-8 DeLuxe Station Wagon
85 bhp, 221 cu. in. flathead V-8 engine with a two-barrel carburetor, three-speed manual transmission, solid front axle with a transverse leaf spring, three-quarter floating rear axle with a transverse leaf spring, and four-wheel hydraulic drum brakes. Wheelbase: 112 in. The 1939 Ford DeLuxe Station Wagon represents, in many ways, the best of the old and the new, with the new features being hydraulic brakes and leather-faced seats and the old being the floor-shifted transmission, an indoor spare...
CLICK TO SHOW FULL DESCRIPTION >
See every time this model has sold, and the price trend over time.
None of this model have sold at our auctions.




Check back soon to see if one has gone under the hammer.
The dotted blue line shows you this model (Ford - DeLuxe's) trend over time. Each circle represents a sale. Click the circle to see the details.
Utilise the sliders below the graph to change the time range.
Join the conversation. Share your point of view. Share your insight.
See some of the headline numbers analysed for this model.
A smorgasbord of other cars to do whatever you want to do with.