This page is normally for our premium subscribers only.
We've given you 1 free view of a price guide page.
Join our premium membership to view further price guide pages.
1956 DeSoto Fireflite Pacesetter Convertible
None of this model have sold at our auctions.
Check back soon to see if one has gone under the hammer.
Providing you reliable and trustworthy info is priority #1. We couldn't match this car against our list of models so we've hidden some elements on the page. We're continually updating the site, it'll be sorted in a jiffy.
Exchange Rate Guidance: They're calculated based on exchange rates on the day of the auction. Converted from local currency to GBP, USD and EUR
RM Sotheby's - Auburn Fall
AUCTION
AUCTION DATE
1956 DeSoto Fireflite Pacesetter Convertible
LOT DESCRIPTION
PRICE GBP
PRICE USD
CHASSIS NUMBER
PRICE EUR
ODOMETER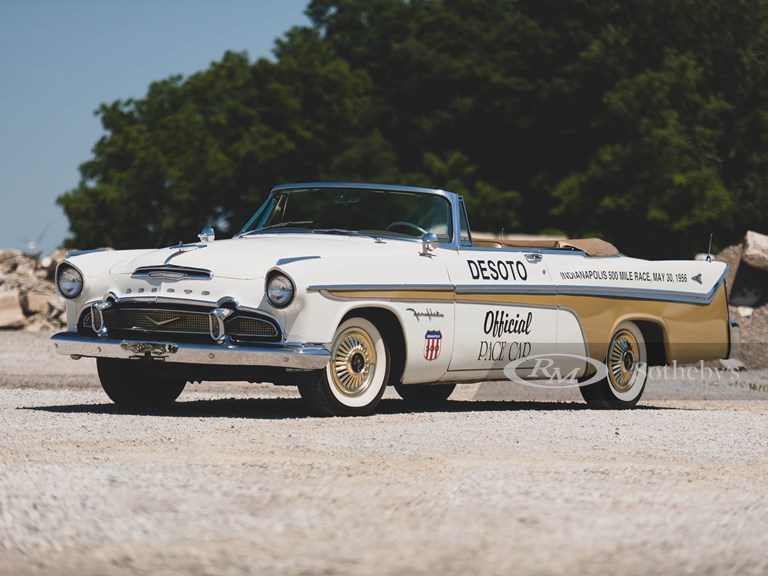 The Classic Valuer has X of this car on the site...
The average price of this car is...
Check out the trend line on the graph above - the dotted grey one.
It'll show you the price trend previously and where it might be going.
Because, well, why not...?

When Pink Floyd designed the "Animals" album cover, the inflatable pig tied to the power station broke free, causing Heathrow Airport to cancel all their flights.