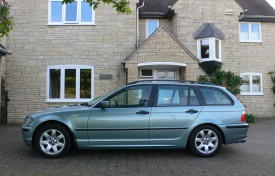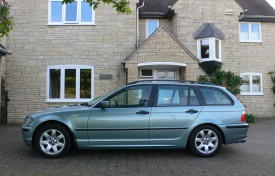 Chassis #: WBAAX52000JX43601
Over six generations, the 3 Series is still in production today and is BMW's best-selling model. Renowned for its superb design, the model range is highly-appointed and powerful, producing comfortable touring motor cars. Today, the earlier 3 Series models represent excellent value for money, adding style, substance and class to our daily travel. Purchased from BMW dealers Wood of Salisbury in December 2001, this 318i SE Touring has been in the ownership of one family since new (just two owners i...
CLICK TO SHOW FULL DESCRIPTION >
See every time this model has sold, and the price trend over time.
None of this model have sold at our auctions.




Check back soon to see if one has gone under the hammer.
The dotted blue line shows you this model (BMW - 318i's) trend over time. Each circle represents a sale, click to see the details.

Utilise the sliders below the graph to change the time range.
See some of the headline numbers analysed for this model.
A smorgasbord of other cars to do whatever you want to do with.