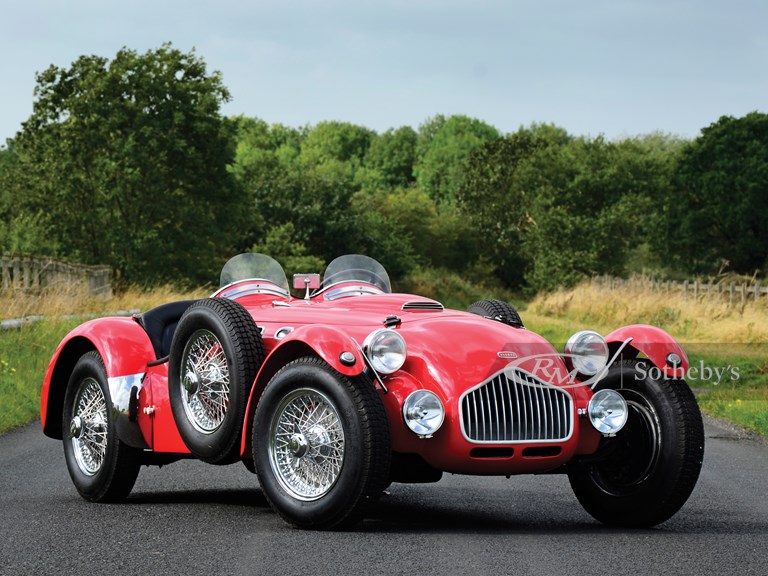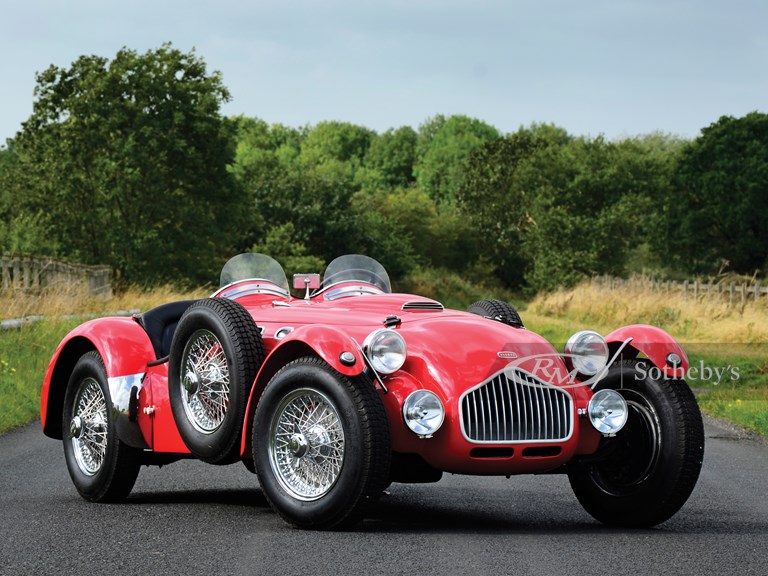 Please note this vehicle is offered on a Bill of Sale only. 300 hp, 427 cu. in. Cadillac V-8 engine, four-speed manual gearbox, semi-independent split front axle, de Dion rear suspension, Lockheed four-wheel hydraulic drum brakes. Wheelbase: 2,540 mm • Delivered new to Cuba • Extremely powerful Cadillac OHV V-8 engine • Formerly owned by Pat Hart and Jack Goffette Sydney Allard was an ingenious and competitive specials builder in the U.K. who became very successful building trial cars before Wor...
CLICK TO SHOW FULL DESCRIPTION >
See every time this model has sold, and the price trend over time.
None of this model have sold at our auctions.




Check back soon to see if one has gone under the hammer.
Utilise the sliders below and to the side of the graph to adjust the axes.
See some of the headline numbers analysed for this model.
A smorgasbord of other cars to do whatever you want to do with.